Submitted by

craigc

on August 29, 2016 - 11:04pm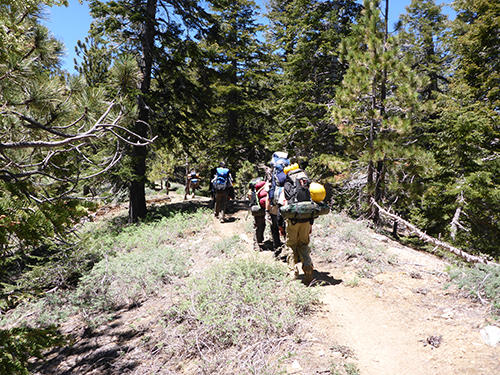 The mountain men of Troop 111 continued their budding tradition of service on public lands with their third service project for the US Forest Service in June, installing new signposts and performing sawyer work deep in the Chumash Wilderness.
In July, the Scouts headed into the Sierra Nevada, where they camped and toured hydroelectric facilities courtesy Southern California Edison, and then headed to Camp Kern for their first-ever summer camp! Leatherwork, woodcarving, archery, rifle shooting … all the classic activities associated with summers of yore were enjoyed by a crew 22 strong. At the end of the month, the Scouts enjoyed a camp in the Los Padres National Forest, fashioning survival shelters from branches and boughs and visiting a Chumash rock art site.
August saw the Scouts take part in a week-long series of "mountain man" clinics … first aid and surfing, map and compass work, surf fishing, a 15-mile bike ride, and a night-hike with snakes and scorpions for company … good times! The boys wrapped up their summer with a camping trip along Sulphur Mountain, where they worked on basic Scoutcraft and also planned much of their calendar into 2017.
More great adventures await — join us!